The Assembly Video and Guide will give you a step-by-step visual walkthrough, as well as some important safety information to keep in mind. So, watch it through at least once before you start. Most users take about 20-30 minutes to assemble their chair.
If you run into any issues during the assembly, please feel free to contact us through our Contact Form and our support team will do their best to help you.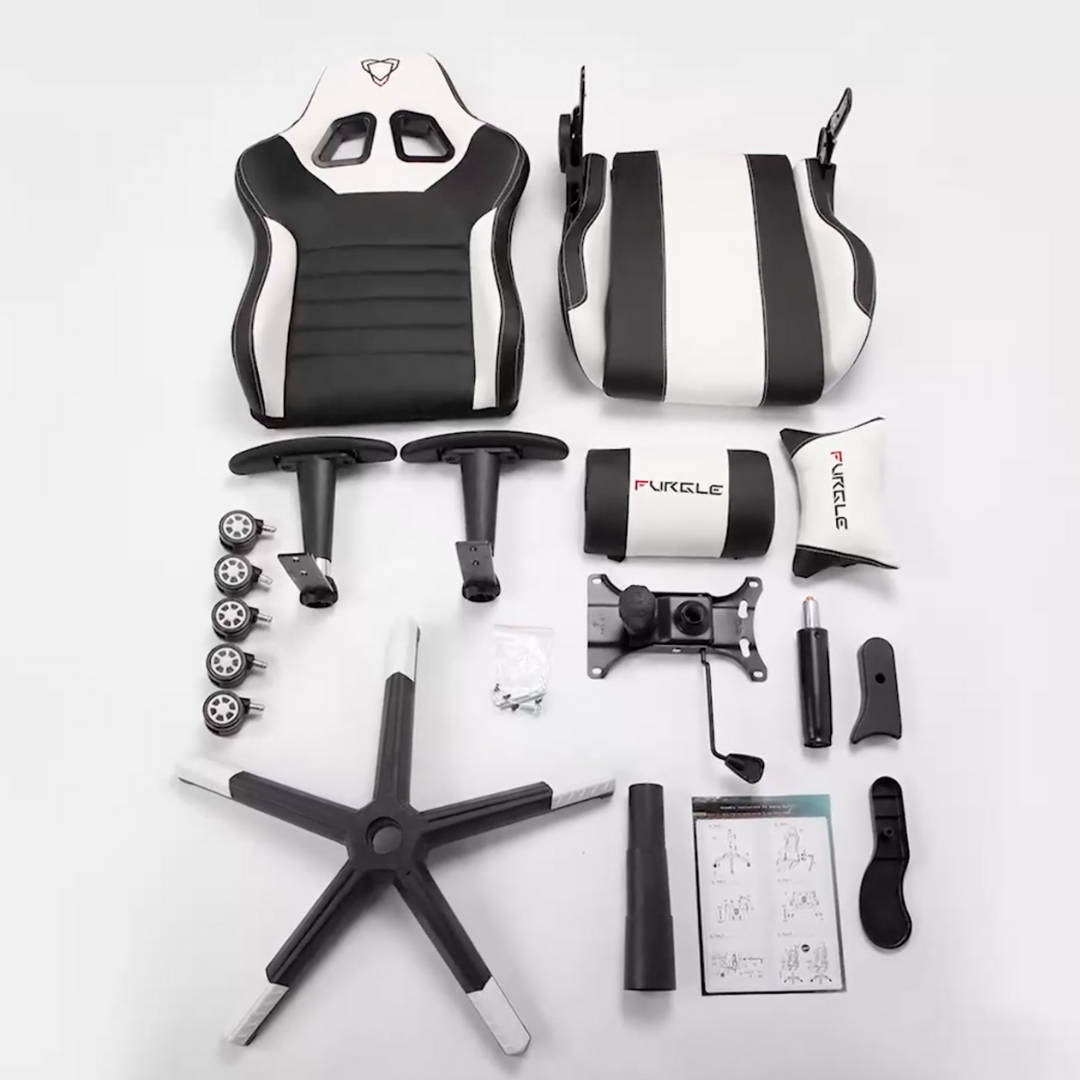 1x Backrest decorative cover

17 x Screw M8*20 (mounted in the chair)
ONYX FURLGE SERIES
ASSEMBLY VIDEO.